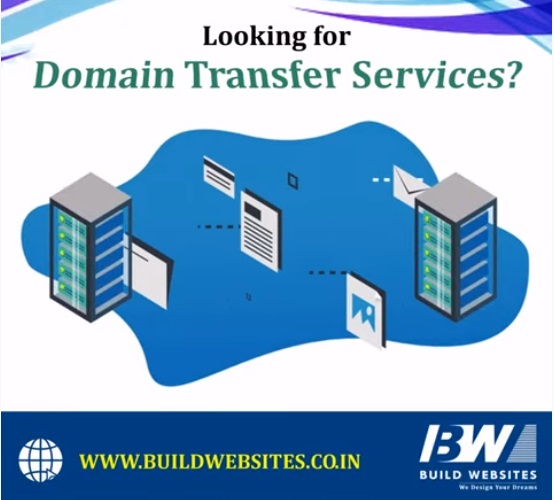 𝐃𝐎𝐌𝐀𝐈𝐍 𝐍𝐀𝐌𝐄 𝐓𝐑𝐀𝐍𝐒𝐅𝐄𝐑 || 𝐓𝐫𝐚𝐧𝐬𝐟𝐞𝐫𝐫𝐢𝐧𝐠 𝐀𝐧 𝐄𝐱𝐢𝐬𝐭𝐢𝐧𝐠 𝐃𝐨𝐦𝐚𝐢𝐧 𝐅𝐫𝐨𝐦 𝐀 𝐂𝐞𝐫𝐭𝐚𝐢𝐧 𝐑𝐞𝐠𝐢𝐬𝐭𝐫𝐚𝐫 𝐓𝐨 𝐀𝐧𝐨𝐭𝐡𝐞𝐫
BUILD WEBSITES
is a fully accredited domain name registrar media. Transfer your domains to us and experience the benefits of the Domain Transfer or you can transfer at your end. If your current domain provider isn't giving you the service you need, you just want to consolidate your properties or it's just time for a change. Our goal is to make this process as simple as possible so that you can get on with your life and move forward.
Everything In Its Place
Any non-technical Can manage It
Go Worldwide
Management Made Easy & User flexibility
Always Up To Date
It's Hassle-free
Contact us and and Hire one Expert from us and we will help you to fulfill your requirement.
https://www.buildwebsites.co.in/
Category : WebHosting, Boost, DomainMigration, HostingMigration, SSLWebSecurity
Dated. 18 August 2022