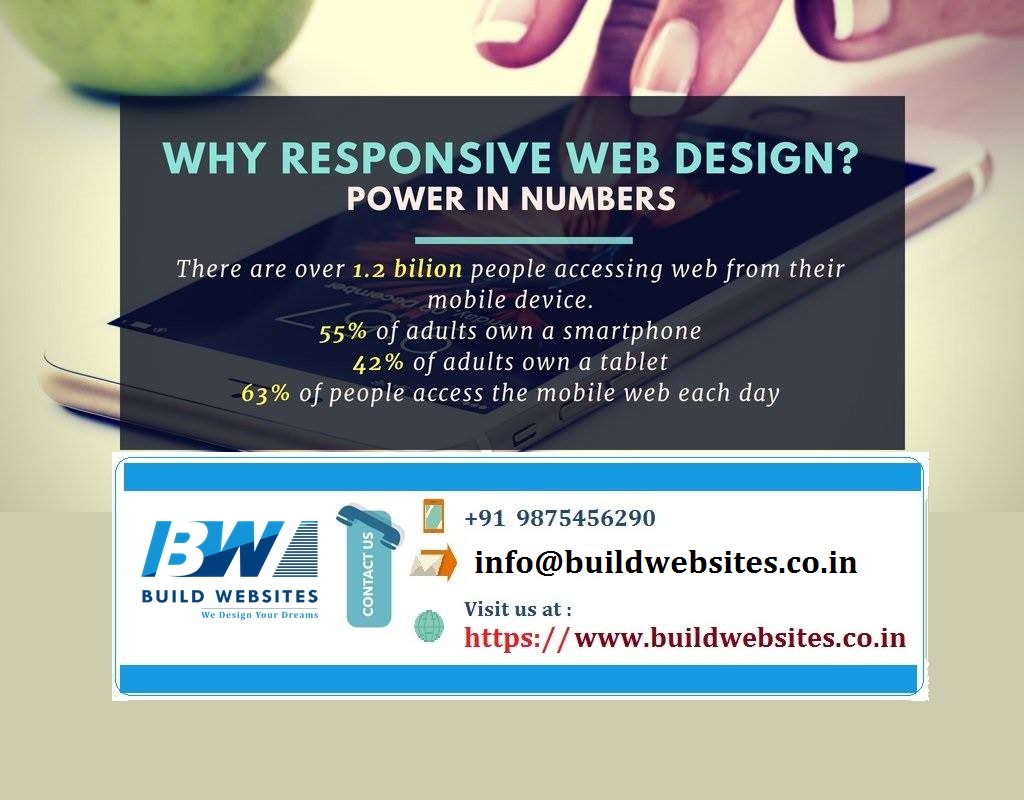 Responsive Websites with BUILD WEBSITES
Make your website perform its best on all devices.
RESPONSIVE WEB DESIGN MAKES YOUR WEB PAGE LOOK GOOD ON ALL DEVICES (DESKTOPS, TABLETS, AND PHONES).
Responsive Web design is a development technique that detects the client type and dynamically adjusts the layout of a site according to the size of the screen on which it is displayed. Thus, the same content may be displayed in a three-column format on a desktop, two-column format on a tablet, and one-column format on a Smartphone. The web world today is not just limited to desktop. People like to multi task and do their web browsing on mobile devices that they can carry around with them. In such a scenario it is important that your site functions just as effortlessly on mobile devices as on PCs. And the way to ensure a smooth compatibility from device to device is Responsive Web Design.
Category : Web Design, Responsive, HTML5, CSS3
Dated. 30 July 2018